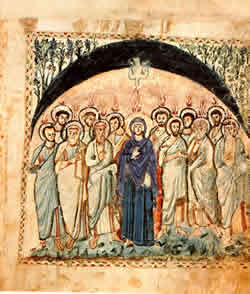 Gallery
Pentecost, the Rabbula Gospel, c. 586, illuminated Syriac Bible.
Weekly
Every Monday we post a new essay based upon the Revised Common Lectionary, an Eighth Day column, film and book reviews, and poetry.
Once a month we post a music review.
Listen
Stream and download audio recordings of all our essays, columns and reviews.